New VersaCut 125 Ton Ironworker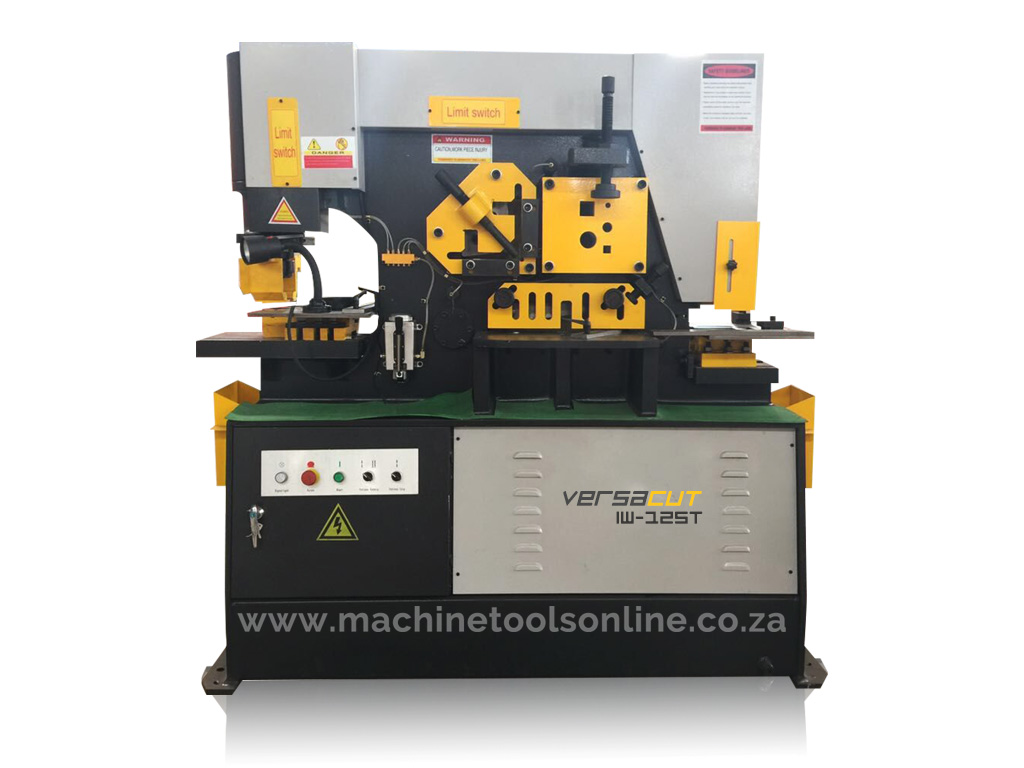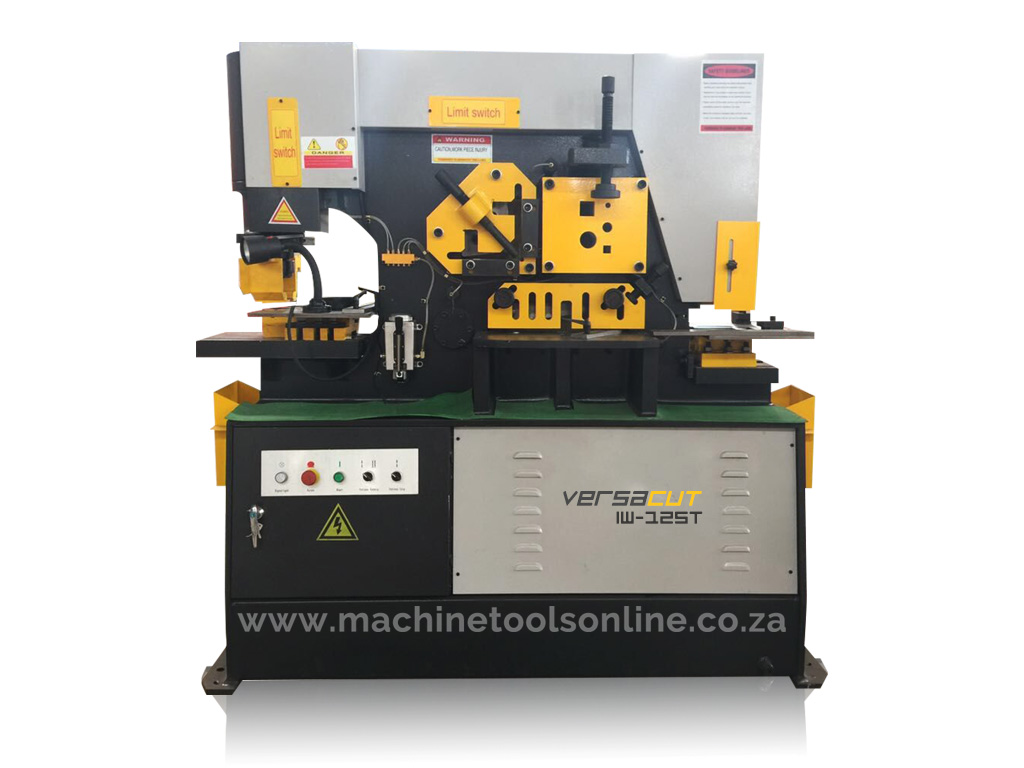 New VersaCut 125 Ton Ironworker
High quality build and components.
Laser for punch positioning.
Central lubrication.
Cut to length back stop.
FULL SPECIFICATION LISTED BELOW.
More information on our New VersaCut 125 Ton Ironworker available for sale, is listed below:
Punching Spec:
Max. Capacities – 35mm x 25mm (35mm Hole in 25mm Mild steel Plate).
Max punching diameter – 35mm.
Throat depth standard – 400mm.
Strokes per minute – 8-18.
Shearing Spec:
Flat bar – 330mm x 25mm.
Alternative – 600mm x 16mm.
Angle Iron Cutting:
At 90° cut – 160mm x 160mm x 14mm.
At 45° mitre – 70mm x 70mm x 10mm.
Section Cutting:
Round – 60mm Diameter.
Square bar – 50mm x 50mm.
Channel – 200mm x 75mm x 9mm.
Beam – 200mm x 102mm x 9mm.
Notching:
Material Thickness – 10mm.
Width – 57mm.
Notch Depth – 300mm.