New IntelliCut NC Hydraulic Guillotines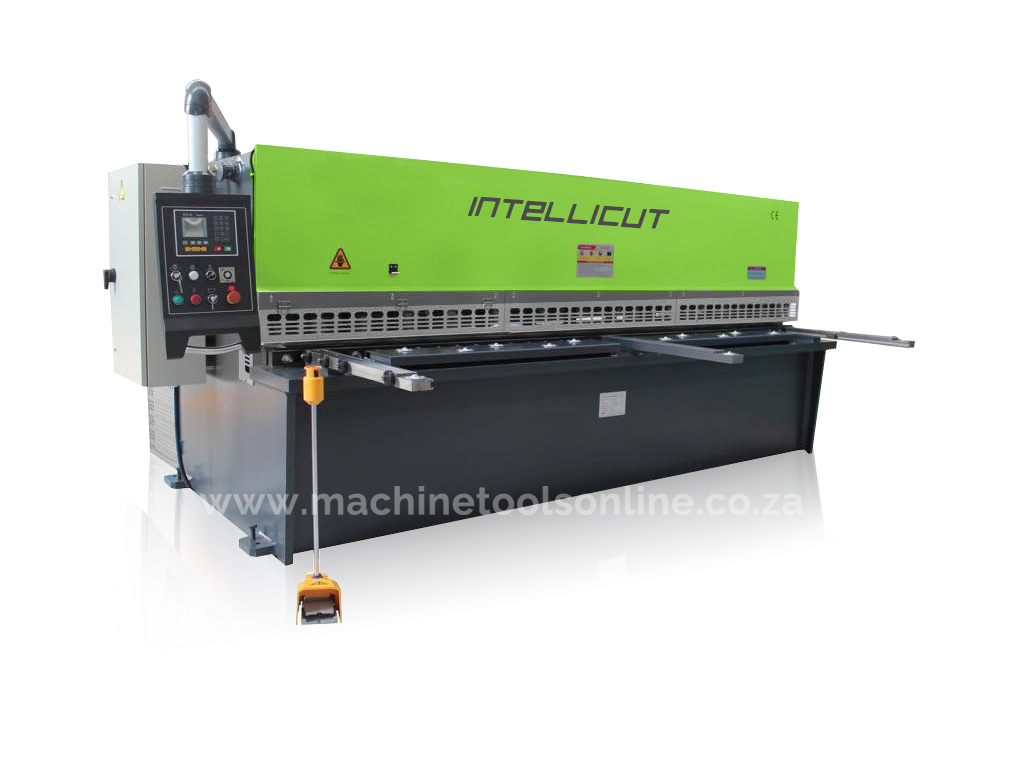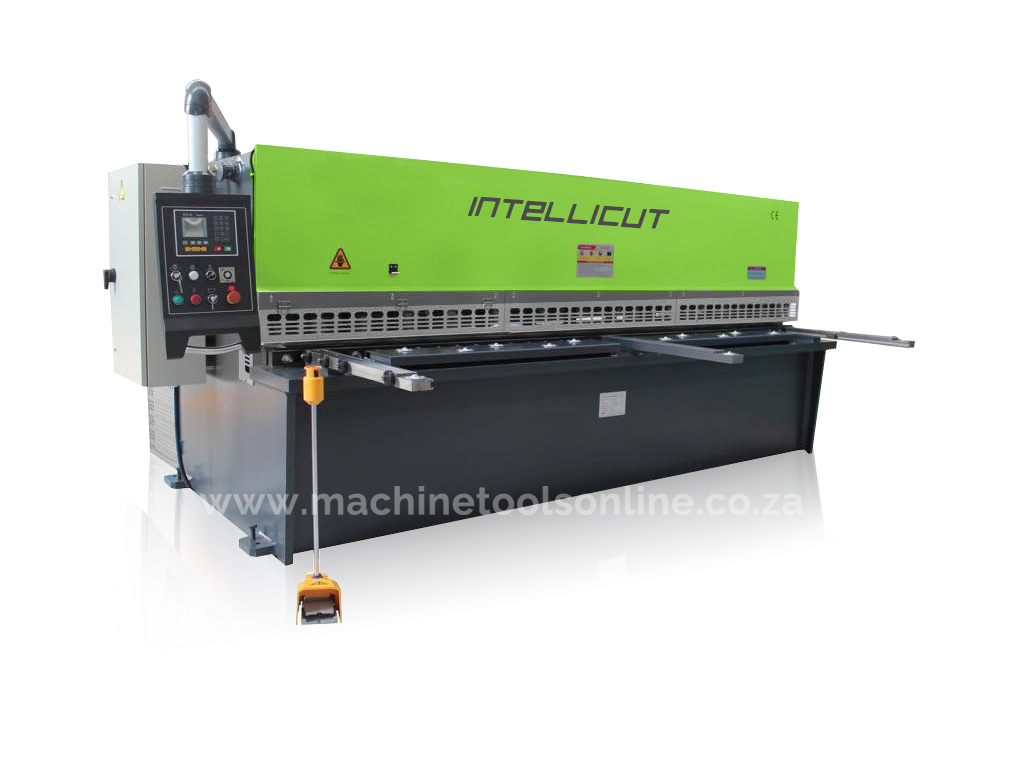 New IntelliCut NC Hydraulic Guillotines
Available in bed sizes from 2500mm to 6000mm.
Available in capacities from 4mm to 16mm.
Full commissioning pack included for turnkey installation and demonstration, just add oil and electricity.
FULL SPECIFICATION LISTED BELOW.
More information on our New IntelliCut NC hydraulic guillotine, available for sale, is listed below:
Control: Programmable Estun E21-S control with 40 programs, 25 steps per program.
Electrics: Schneider.
Seals: NOK seals (Japan).
Motor: Siemens motor.
Pump: USA made gear pump.
Hydraulics: Bosch Rexroth valves.
Backstops: automatic, motorised running on ballscrews with linear guides.
Blade gap: Manual adjustment.
Shadow cutting line.
Foot pedal: Heavy duty with emergency stops.
Material support: Side squaring arm and front supports with flip over stops and squaring discs.
Material handling: Rollers on table for smooth material handling.
Material ejection: rear slider plates for material.
Movement: Single and continuous stroke.
Front safety: front blade guards with safety micro switches.
Rear safety: Side guards with light curtain and saftey stop.
Guarantee: 12 months parts and labour, see terms and conditions of sale.